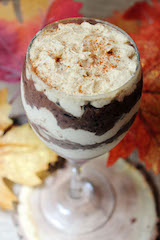 Ingredients
3/4 C rice
1 C water
2 T butter
2 C almond milk
1 can full fat organic coconut milk
3/4 C coconut sugar
1 tsp cinnamon
1/2 pumpkin spice
1/2 C blanched almonds
1/2 C shredded, unsweetened coconut (optional)

Directions
Cook rice accordingly with 2 T of butter, water, almond milk and spices.
Stir in sugar and coconut milk and bring to a boil.

Stir for about 7 minutes until rice is tender.
Remove from the heat and place to the side to cool.

Add the almonds and shredded coconut to the rice pudding and serve.